Nourse Theatre Seating Chart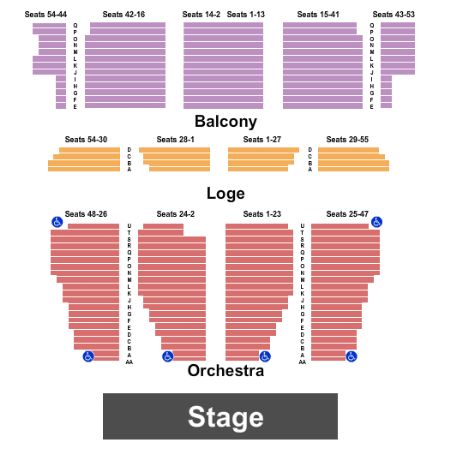 The fully restored Nourse Theatre hall is designed for an unparalleled intimate experience for spectators, with clear sightlines through the orchestra and balcony floors. With superlative acoustics, state-of-the-art lighting, lush upholstery, and a Meyer Sound system, the Nourse Theatre provides a uniquely beautiful setting for talks and performances.
Seating is split across the main orchestral floor, the balcony, and loge boxes. Patrons are asked to find their assigned seats and not to attempt to change seating on the day of the performance – if you have any difficulty finding your seat, please ask a member of staff who will be only too happy to help you. Once the show begins, guests are asked to remain seated throughout the duration of the performance until interval or the show's end. If you must leave, please do so as quietly and unobtrusively as possible so as not to disturb other guests.